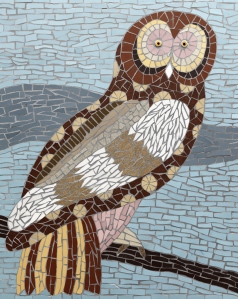 My creative colleague, Lisa Houck, is a professional artist and art teacher. Her main website describes some of her projects.
Lisa has embarked on a new mosaic project, and she has started a blog to describe it.
http://lisahouck.wordpress.com/
She is working on a series based on Edward Lear's poem, The Owl and the Pussycat. Her new blog is an interesting way to follow her on this artistic journey and to learn a bit about her artistic process. Do come to the library to check out how various illustrators have depicted this classic poem!