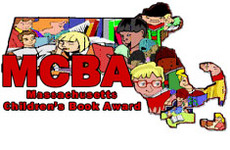 Our fourth and fifth graders are avidly reading various books that have been nominated for this year's Massachusetts Children's Book Award (MACBA). This voluntary reading program was started by Dr. Helen Constant in 1975, and it is administered through Salem State University. Twenty-five books are nominated for the award, and our voting for the DCD favorites will take place in late winter.
There are many obvious benefits to reading along with us for the next few months. Students are often introduced to authors who are unknown to them before this, and they return looking for other books by them. Some of the authors, like Rick Riordan and Mike Lupica, are already favorites of many intermediate readers. An important benefit that may not be obvious is that our readers become critics. They learn how to evaluate literature through plot, characters, and interest, and they have fun doing so. Throughout the next few months, I'll highlight some of the nominated titles. Links to the reading lists and our required journal pages can be found on our DCD Library page.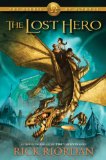 One of my favorite contemporary writers is Rick Riordan. As a former English and history middle school teacher, he now shares his talent with millions of readers. Many of our students have enjoyed his series, "Percy Jackson and The Olympians." The first Percy Jackson book, The Lightning Thief, was made into a popular movie in 2010. The second movie from the series, Sea of Monsters, is currently in theaters. In his "Kane Chronicles Series", the author explores Egyptian myths and legends. This author's books are gifts for children and adults. They spark an interest in mythology that few books accomplish. When re-reading these gems, I often return to my high school text, Edith Hamilton's Mythology, to learn more about particular gods.
Riordan's title, The Lost Hero, is one of the nominees for this year's MACBA; this is the first book in "The Heroes of Olympus Series." The author takes us back to the world of the Greek gods and crosses over into the realm of the Roman deities. The main character, Jason, wakes up on a school bus holding a girl's hand. He is perplexed to find out that he is at the Wilderness School, an institution for "bad kids." Those are the least surprising facts that he has to face. More surprisingly, he finds out that he is a demigod, and, along with his friends, he faces a quest to save Hera, Queen of the Gods.

Do check out Rick Riordan's website for information on all of his books.