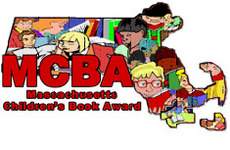 Every year the administrators of the Massachusetts Children's Book Award (MACBA) are faced with the challenge of not only choosing books for various reading levels, but also books for widely varied reading interests. There are always readers who are interested in stories that involve animals. This year, there are three books that address that reading interest.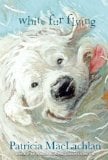 White Fur Flying (McElderry, 2013) is by Patricia MacLachlan, an author who is very familiar to our intermediate children. Most of them know the writer for her Newbery Medal winning book, Sarah, Plain and Tall. She was represented in the MACBA nominees previously with her touching title, Edward's Eyes. In White Fur Flying, MacLachlan introduces a family who rescue dogs. Their daughter, Zoe, has learned a lot about the patience and care that rescued dogs need. Because of the rescue experience, her heart is opened to helping a new neighbor, Phillip, who doesn't speak.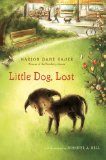 Marion Dane Bauer is another recognized author for On My Honor (Newbery Honor Book), and her nominated book for the MACBA is Little Dog, Lost (Atheneum, 2012). This novel is written in verse, and there are two main characters. Mark is a boy whose father left years before, and he lives with his mother. He needs someone special to love. Buddy is a "little, lost, brown dog". Is he lost or does he sense that Mark needs him?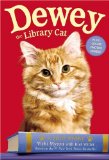 In case a reader is a cat fan, another MACBA nominee is Dewey the Library Cat: A True Story by Vicki Myron and Bret Witter (Little Brown, 2010). Librarian Vicki Myron found a small kitten abandoned and left in a library book drop slot. It's miraculous that the kitten survived the cold winter night there. She brought him inside to his first home, the library. He lives there still.