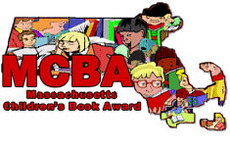 Some of the more sophisticated titles that are nominees for this years' Massachusetts Book Award introduce our readers to different cultures or time periods. These are usually books that are more challenging to read with advanced vocabulary and plots.
Grace Lin, a Newbery Honor author, writes about experiences from her own life. In Dumpling Days (Little Brown, 2012), Pacy Lin is excited when her parents announce that the family will be spending a month in Taiwan. She is excited about taking an art class about Chinese painting. Even though Pacy looks like everyone in Taiwan, she is an American who doesn't understand the culture or the language. In her interview on Amazon, Lin explains that she can relate to struggling with bridging two cultures.
Natalie Dias Lorenzi writes about families who struggle with maintaining their cultural traditions when they move to the United States. The author explores the idea by writing alternating chapters in two voices in Flying the Dragon (Charlesbridge, 2012). Skye would rather play soccer than learn about her Japanese culture, and her cousin, Hiroshi, who lives in Japan isn't interested in moving to America. When Hiroshi's family moves to the US to seek medical treatment for the children's grandfather, one cousin feels too Japanese, and the other doesn't feel Japanese enough.
The Lions of Little Rock by Kristin Levine (Puffin, 2012) examines a turbulent and troubling time in our nations' history. In 1958, two best friends struggle to support each other while Arkansas struggles with school integration. Marlee is a shy middle schooler whose new friend, Liz, has helped her navigate adolescence. When Liz unexpectedly stops coming to school, the rumor grows that she had been "passing for white". The two girls demonstrate what true friendship is as they face prejudice and the dangers that arise by them being together.