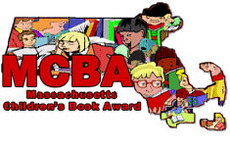 Salem State University announced the winners for the 2015 Massachusetts Children's Book Award this week.
The Lions of Little Rock by Kristin Levine (Putnam, 2012) was chosen as the winner. This work of historical fiction chronicles the racism and discrimination that existed in our society, especially in Little Rock, Arkansas in 1958. Marlee, an extremely shy girl watches as her city, and even her family, are divided in their opinions over school integration. Marlee becomes friends with Liz, a new student who is everything that she isn't. Marlee is so quiet that she borders on being mute, and Liz is outgoing and brave. Through Liz's friendship, Marlee gains self-confidence. When Liz suddenly stops coming to school, her friend discovers that it is because Liz was actually a light-skinned African American who had been passing for white. Even though there was a federal school integration order, the local authorities were still maintaining all white schools.
Levine's novel explores a story of friendship and morality. It challenges our older readers to question authority, but to understand that sometimes comes with consequences.
The 2015 MCBA Honor Books are The Son of Neptune by Rick Riordan, I Survived the Shark Attacks of 1916 by Lauren Tarshis, Dewey the Library Cat: A True Story by Vicki Myron, and The Familiars by Jay Epstein Adam and Andrew Jacobson.