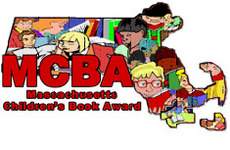 Once again, we will be promoting the nominees for the Massachusetts Children's Book Awards (MACBA) during the 2015-2016 school year at DCD. Even though I've written about this program before, I would like to explain it to parents who have never had a fourth, fifth, or sixth grader before now. This voluntary reading incentive program has become a popular event for many students, and it was started by Dr. Helen Constant in 1975. It is administered through Salem State University. Twenty-five books are nominated for the award, and our voting for the DCD favorites will take place in late winter.
There are many obvious benefits to reading along with us for the next few months. Students are often introduced to authors who are unknown to them before this, and they return looking for other books by them. Some of the authors, like Kate DiCamillo and Patricia MacLachlan, are already favorites of many intermediate readers. An important benefit that may not be obvious is that our readers become critics. They learn how to evaluate literature through plot, characters, and interest, and they have fun doing so. Throughout the next few months, I'll highlight some of the nominated titles. Links to the reading lists and our required journal pages can be found on our DCD Library page.
From time to time, I'll be reviewing some of the titles under consideration for the award. So…let me write about one today.
"Life itself is the most wonderful fairy-tale." – Hans Christian Anderson
(Quote taken from Liesl Shurtliff's website.)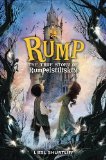 When I first started to read Rump: The True Story of Rumpelstiltskin by Liesl Shurtliff, I was skeptical. For me, as a reader, the writing was not enticing. The story wasn't grabbing my attention in a positive way, but I decided to give it more of a chance. I'm certainly glad that I did since I became a part of the fantastical world that Shurtliff created. Her clever explanation and imaginative retelling of the traditional tale of Rumpelstiltskin made me sorry to see the tale end. The trailer for the book might give you some indication of how I was at first "put off" by the beginning chapters. Since I'm now promoting the book to students, and discussing it with them when they have finished it, many of them have expressed the same thoughts. They weren't sure at the beginning, but they enjoyed it as they got into it.
This book is a perfect example of a child's growth as they begin to read critically.