CJ pushed through the church doors,
Skipped down the steps.
The outside air smelled like freedom,
But it also smelled like rain,
Which freckled CJ's shirt and dripped down his nose.
He ducked under his nana's umbrella, saying,
"How come we gotta wait for the bus in all this wet?"
"Trees get thirsty, too," his nana told him.
"Don't you see that big one drinking through a straw?"
CJ looked for a long time but never saw a straw.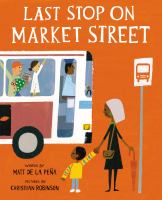 These are the first three pages of Last Stop On Market Street written by Matt de la Peña and illustrated by Christian Robinson (G. P. Putnam's Sons). This picture book was just chosen for one of the most prestigious awards that is given by the American Library Association. Yes, it was named as an honor book for the Caldecott Award where the illustrator, Christian Robinson was recognized for excellence in illustration. The book was also named as an Honor Book for the Coretta Scott King Illustrator Award which recognizes "… outstanding African American authors and illustrators of books for children and young adults that demonstrate an appreciation of African American culture and universal human values." More importantly, Last Stop On Market Street was also awarded the 2016 Newbery Medal. This award recognizes "…the author of the most distinguished contribution to American literature for children published by an American publisher in the United States in English during the preceding year." The description is taken from the American Library Association's Newbery Medal page.
Over the past two weeks, there has been much discussion on blogs that are dedicated to children's and young adults' literature. I wouldn't say that the pick is controversial in a negative manner, but it certainly has brought out varying opinions. The writing is beautiful, but we (librarians, authors, publishers, booksellers) usually think of the Newbery Medal in terms of a book for older readers. Although the criteria for the award also states, "Children are defined as persons of ages up to and including fourteen, and books for this entire age range are to be considered." Hmm…this book certainly can be fodder for discussion by our middle schoolers, but would they find this book without being led to it by an adult? Can younger children appreciate it? I don't have any easy answers to those questions, but isn't it interesting to ask them?
There were also three books that were recognized as Honor Books this year. One of my favorites is Echo by Pam Muños Ryan (Scholastic), which was also named as the Odyssey Honor given for excellence in audiobooks.  To read more about Echo, go to my previous post about it.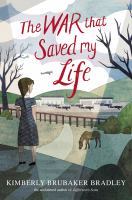 Another Newbery Honor book is The War That Saved My Life by Kimberly Brubaker Bradley (Dial), also the winner of the Odyssey Honor Medal.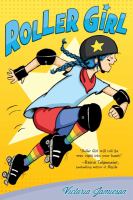 The third title is Roller Girl, written and illustrated by Victoria Jamieson (Dial Books for Young Readers). Roller Girl is a graphic novel.