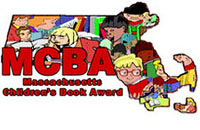 When those involved in nominating books for the Massachusetts Children's Book Award (MCBA) at Salem State University choose titles, they look for representatives of different genres. There are selections that represent non-fiction, historical fiction, fantasy, and contemporary fiction. Recently, there have also been graphic novels as nominees. It's important to understand that a "graphic novel" is not a genre, it is a format. A graphic uses art that is similar to comic books, with sequential panels and dialogue telling the story. Graphics are conceived in every genre: fiction, non-fiction, history, science fiction, or fantasy.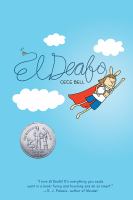 Two nominees for the 2017 MCBA are in graphic form. El Deafo by Cece Bell (Abrams) is a memoir. In this 2015 Newbery Honor Book, Bell uses humor to tell her unique story of growing up as a hearing impaired child. She was equipped with a bulky hearing aid that included a box like piece strapped to her chest. This made it difficult to make friends, so Bell imagined herself as a superhero.
Our other selection is The Stratford Zoo Midnight Revue Presents: Romeo and Juliet by author Ian Lendler and cartoonist Zack Giallongo (Roaring Brook Press). When the zoo closes at night, the animals come out of their cages. They are all actors, and they stage one of the world's classic plays.