The world was divided into those who had it and those who did not. This quality, this it, was never named…The idea was to prove…that you were one of the elected and anointed ones who had the right stuff.
Tom Wolfe, from his novel, The Right Stuff, about the Mercury 7 astronauts
It just seems appropriate today to honor a true American hero John Glenn,  by sharing some of our books about astronauts. Many children are intrigued by space flight, and there are some titles that are favorites of many.

Mission Control, This Is Apollo by Andrew Chaikin, Victoria Kohl, illustrated by Alan Bean (Viking) describes America's space voyages from the Mercury missions through Apollo 17 and later exploration. An interesting highlight of this book is that the illustrations are by Alan Bean who was the fourth man to walk on the moon. After he left NASA, he devoted his life to art. Bean began taking art classes when he was a test pilot, and he continued painting even when he was immersed in his work as an astronaut.
Tanya Lee Stone wrote Almost Astronauts: 13 Women Who Dared to Dream (Candlewick Press).  The Mercury 13 were a group of women who challenged NASA's unspoken rule that astronauts must be male and white. Even though they did not break down those barriers for themselves, they inspired many younger women to dare to dream. Years later, those dreams became realities.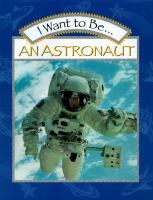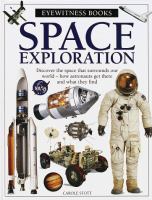 Two oldies but goodies in our space and technology section are I Want to Be an Astronaut by Stephanie Maze (Harcourt Brace) and Space Exploration by Carole Stott (Eyewitness Books). Both of these titles introduce our budding scientists to space exploration with numerous color photographs and short text.