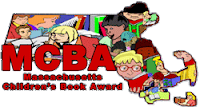 This week, we celebrated reading with our annual Massachusetts Children's Book Award voting party. Prior to choosing their top books, the participating students advocated for their personal preferences. Many of the children commented that they were introduced to new authors and series that have now become favorites.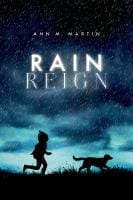 The winner of the vote is Rain Reign by Ann Martin. Rose is thrilled that her name is a homonym (rows). She names her dog Rain because that also has homonyms (reign and rein). Rose's autism is evident through the rules that she makes for herself. It is difficult for her father and her teachers to understand her. When Rain disappears in a flood, Rose must break her own rules and overcome her fears to search for him.
There were three books that came in very close in the voting.
Ghost by Jason Reynolds is about a track team from an elite middle school where the main character is not only running on the field but also running from his problems.

Framed by James Ponti is an entertaining mystery about middle schooler who has a knack for solving mysteries, even one that puzzles the FBI at the National Gallery.
Towers Falling by Jewell Parker Rhodes tells the story of three friends from very different cultures whose families are all affected by the event of 9/11 that happened before Déja, Ben, and Sabeen were born.