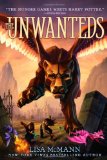 One of my favorite series is The Unwanteds by Lisa McMann. When I first read about the series in my professional journals, it seemed that the reviews contained a bit of hyperbole. The Unwanteds was described as "The Hunger Games meet Harry Potter". When I began to read the first book, I was hooked. I continue to recommend these books to children in the intermediate grades and middle school.
Lisa McMann challenges her readers with her society of Quill where thirteen-year-olds are sorted into categories. The Wanteds are the elite, and they will go off to the University. The Necessaries will also be saved to work for the good of society. The rest of the thirteen-year-olds will be The Unwanteds, and their fate is to be eliminated. When twin brothers receive different verdicts, Aaron becomes a Wanted and Alex is an Unwanted. Alex and the rest of the Unwanteds face their deaths until they meet Mr. Today and the alternate world of Artimé.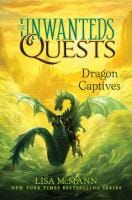 Fast forward through the seven books in the series, and Lisa McMann has written a companion series, The Unwanteds Quests (Aladdin). Once again, identical twins are the protagonists, and the girls are Alex's younger sisters. Fifer and Thisbe Stowe don't always control their powerful magical abilities. Alex, now the head mage of Artimé, threatens to punish them for a misdeed. When they learn that the ice-blue dragons have been enslaved, Thisbe and Fifer sneak away with a friend to save the dragons and redeem themselves. Dragon Captives is the first book in The Unwanteds Quests. The next two books are Dragon Bones and recently published Dragon Ghosts.