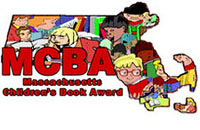 Once again, we will be promoting the nominees for the Massachusetts Children's Book Awards (MACBA) during the 2019-2020 school year at DCD. Even though I've written about this program before, I would like to explain it to parents who have never had a fourth, fifth, or sixth-grader before now. This voluntary reading incentive program has become a popular event for many students, and it was started by Dr. Helen Constant in 1975. It is administered through Salem State University. Twenty-five books are nominated for the award, and our voting for the DCD favorites will take place in late winter.
There are many obvious benefits to reading along with us for the next few months. Students are often introduced to authors who are unknown to them before this, and they return looking for other books by them. Some of the authors, like Patricia MacLachlan and Kwame Alexander, are already favorites of many intermediate readers. An important benefit that may not be obvious is that our readers become critics. They learn how to evaluate literature through plot, characters, and their own interest, and they have fun doing so. Throughout the next few months, I'll highlight some of the nominated titles. Links to the reading lists can be found on our DCD Library page.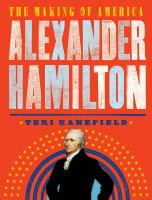 One of this year's nominees is Alexander Hamilton: The Making of America by Teri Kanefield ( Abrams)
Alexander Hamilton was born in 1755 on the island of Nevis in the British West Indies. By the time he was fourteen years old, he and his brother were orphans. Because of the unfair laws of inheritance, the two boys were left no money or property. They both had to count on the generosity of others and fend for themselves. Alexander was highly intelligent, and he learned much about finance, international commerce, and the shipping and trading markets from his employer. He was also a talented writer, and his employer started a scholarship fund to send Alexander to America for further education. That began his love for the United States as he worked to form our young nation.