If Picasso Painted a Snowman by Amy Newbold, illustrated by Greg Newbold (Tilbury House)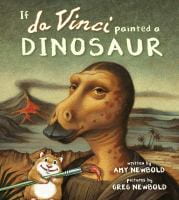 If da Vinci Painted a Dinosaur by Amy Newbold, illustrated by Greg Newbold (Tilbury House)
It's a pleasure to recommend two books for Non-Fiction November this week, If Picasso Painted a Snowman and If da Vinci Painted a Dinosaur. If Monet Painted a Monster is on order for the library.
Author Amy Newbold teamed up with her husband, illustrator Greg Newbold to produce these books that introduce young and not-so-young readers to the styles of famous artists. They came up with a simple premise in each of these books. What might a snowman, dinosaur, or monster look like if it were painted by…(insert an artist)? In the information about the illustrator, it states that Greg Newbold has always found it fun to paint in the styles of many of his favorite artists.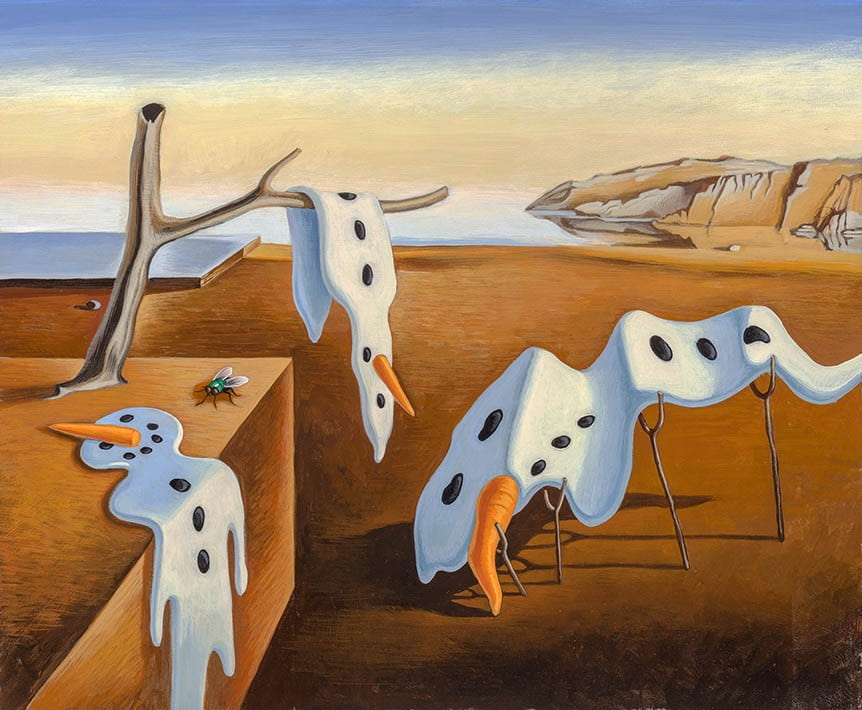 My favorite illustration in If Picasso Painted a Snowman is his illustration of snowmen painted by Salvador Dali. The illustration is from Amy Newbold's website.
Because I'm fascinated by Henri Matisse, I thoroughly enjoyed Newbold's depiction of the papercut dinosaurs in If da Vinci Painted a Dinosaur. This illustration is from Life Needs Art.
In the closing pages of each of the books in the series, there are short bios of the artists featured. There is also a thumbnail photo of each artist's painting that inspired the stylized snowmen, dinosaurs, and monsters. Consider these books as art history books for the younger set or pure entertainment for the rest of us.